Masters Racing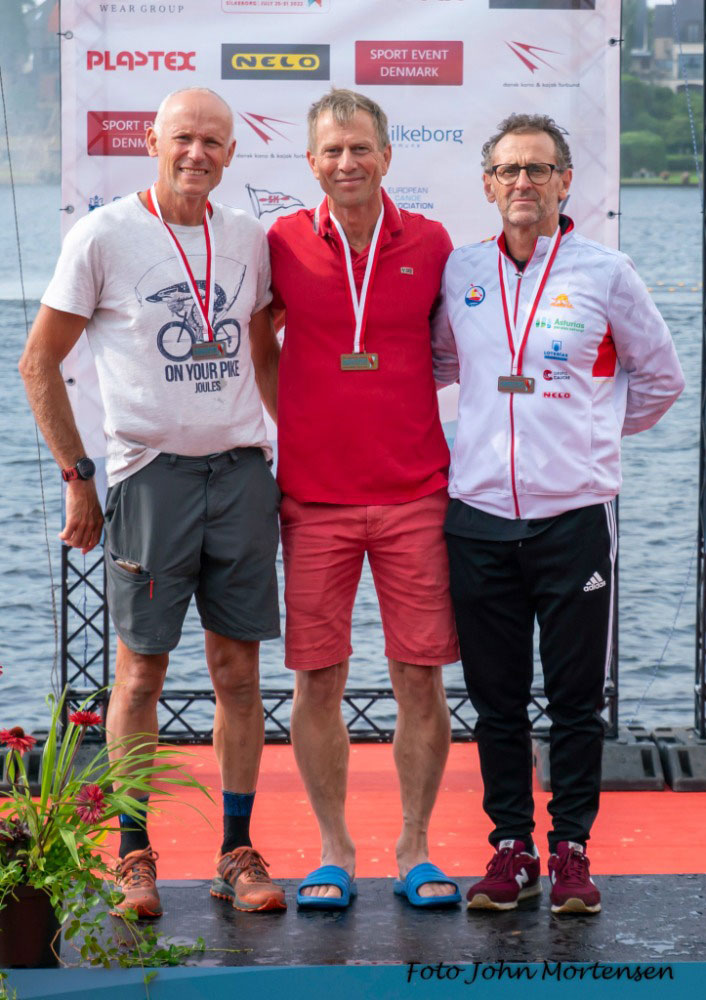 In Canoe Marathon Racing, masters are paddlers who are over 35 years old on the 1st January of the year. Unlike the Hasler Series, many of the local and national races have entry categories by age group. This include the annual National Marathon Championships, the Devizes to Westminster International Canoe Race. Internationally, Masters Cups events are organised in conjunction with the World and European Championships every year.
As the master's teams are not based on a national selection process, joining the team is very easy. Once you reach a proficient standard as a racer, you can get involved. On the behalf of the Marathon Racing Committee, Bryn Price co-ordinates Masters Racing Development and can be contacted for any questions or queries.
Are the Masters Teams funded?
There is no funding available, so all masters team members need to pay their own travel and entry costs.
How do paddlers go about training for international competitions?
Almost all of the masters paddlers regularly compete in the Hasler races and this provides a great background to building core skills. In 2020, a group of the masters team members started to run several training days at various venues around the country, with a particular focus on building K2 partnerships. We aim to continue to organise these in the future.
Boat transportation
On occasion, there may be space for boats on the GB trailer to such events, on a first-come, first-served basis, after space for the GB team boats has been allocated. If a masters boat is transported by the GB team trailer to an event in Europe, the owner will be asked for a contribution to costs.
Follow Masters Racing on Facebookâ"¢
Masters Racing also have their own Facebookâ"¢ group, which you can join if competing internationally is of interest to you as well as a place to find out all the latest information:
The two major international events in 2023 are:
European Masters Cup – Slavonic Brod, Croatia – 10th-11th July 2023
Worlds Masters Cup – Vejen Kolding, Denmark – 27th-28th August 2023