Geoff Sanders (U14) Series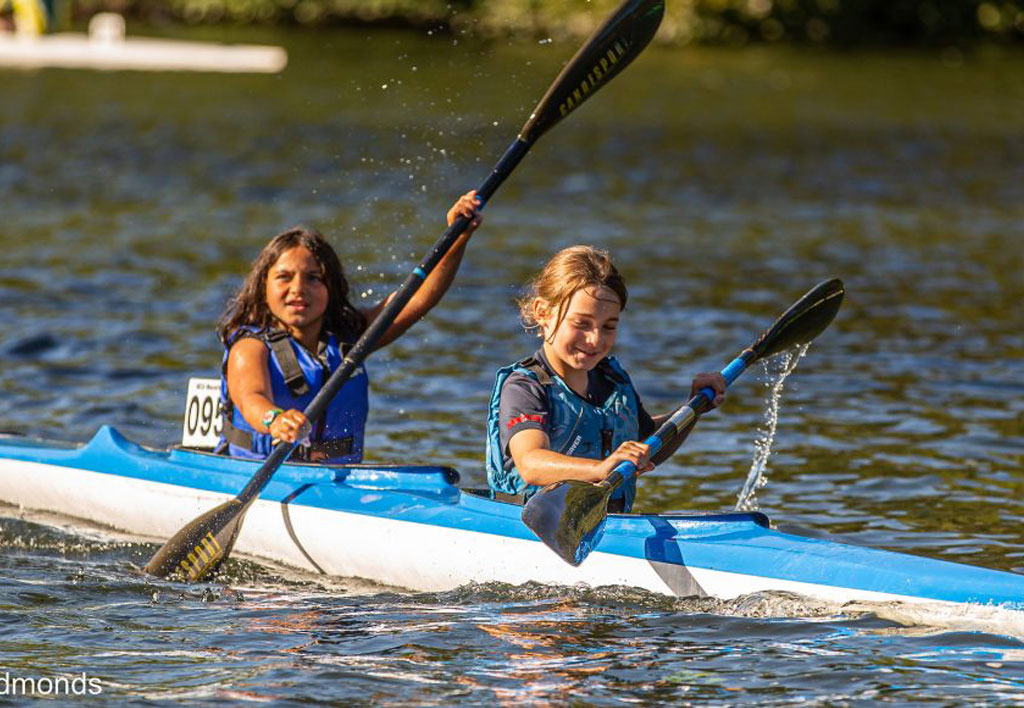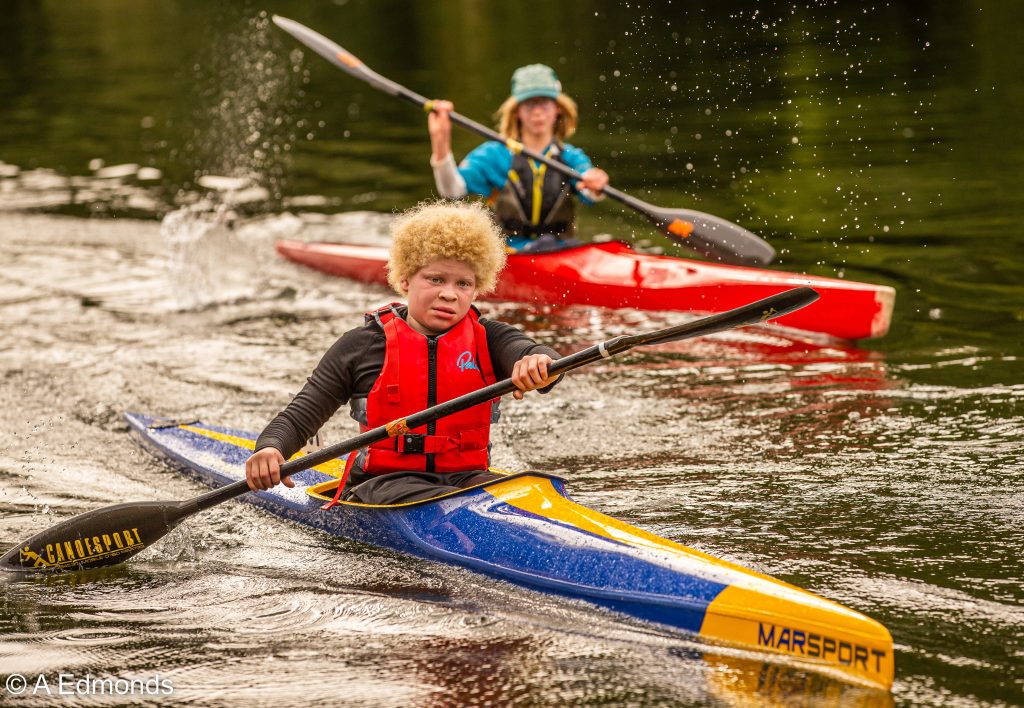 Specifically for younger paddlers
Sitting alongside the Hasler Series, the Geoff Sanders (GS) Series is specifically for younger paddlers. The series is designed to introduce them to marathon racing in a positive, supportive environment and prepare them for the transition into the Hasler divisions once they are ready.
Paddlers race over approximately 4km, in one of the three age/speed based categories, and are promoted through them based on speed.
Geoff Sanders K1 Racing
The below categories make up the GS divisions:
GSC – U12, mini K1 only
GSB – U14, any boat
GSA – U14, any boat (until promotion to Division 9)
Points are scored by all competitors, and a paddler's 3 best K1 scores in the season are carried forward to their club's GS total. The season concludes at the Hasler Finals, where the final Geoff Sanders races also take place, and the Geoff Sanders shield is presented to the overall winning club.
Note – even if your club has not qualified for the Hasler Finals, your GS paddlers can take part in their races at the Finals.
Geoff Sanders K2 Racing
Clubs are encouraged, where possible, to also offer GS K2 races, although these do not count towards the club's GS points.
Paddlers can race in the divisional races or in the GSK2 races if suitably ranked. Two GSA paddlers racing together must race in Division 9.
The below categories can be on offer for GS paddlers at a Hasler race:
GSK2 Open – max crew ranking of GSA+GSB, any racing K2 is allowed
GSK2 Mini – GSB+GSC or 2 x GSC – mini K2 only
For more information …
If you are looking for more information about the Geoff Sanders Series, please visit our Marathon Racing Rules page.
For all previous series results, visit our archive page here.