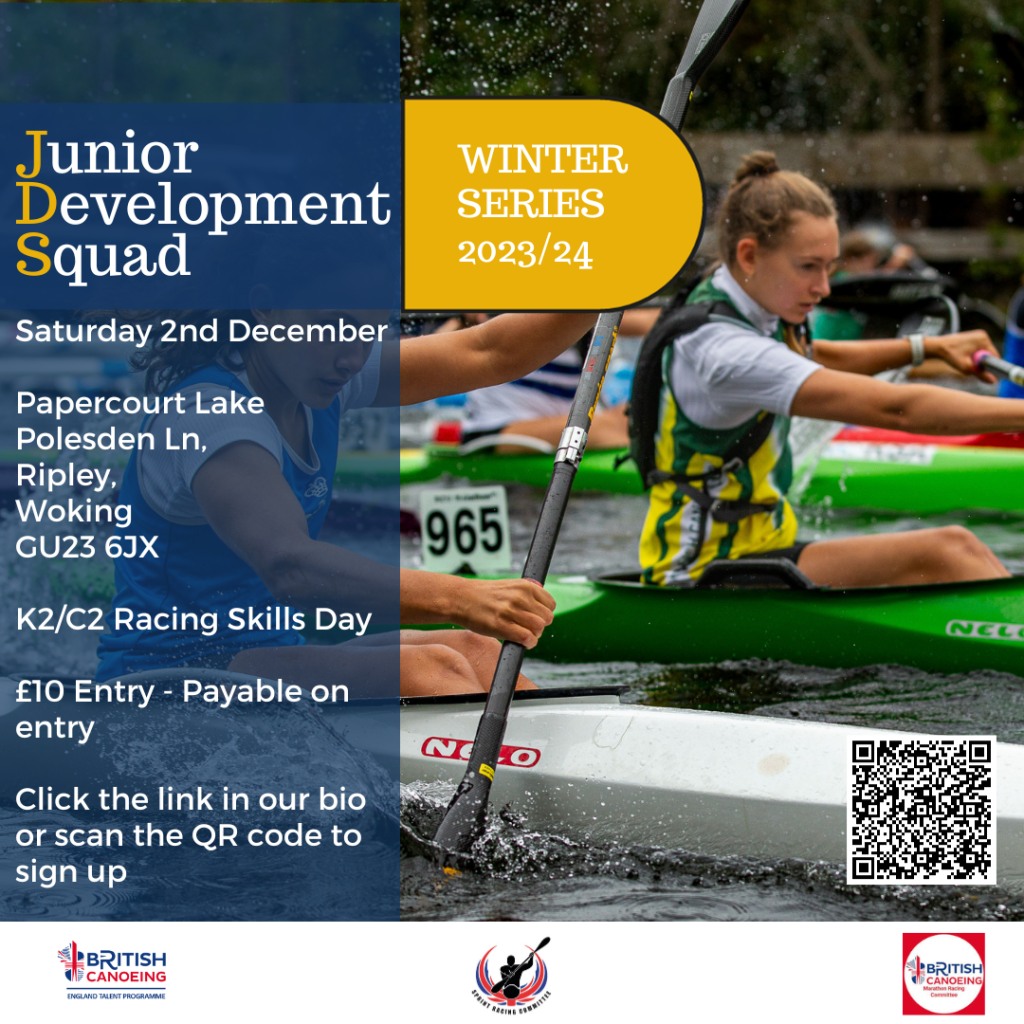 The Marathon Racing Committee, Sprint Racing Committee and BC Talent Department are excited to announce the sign-up for the second JDS Winter Series 2023/24 day is now open.
Run from Papercourt Lake, near Guildford, the day is a K2/C2 day with both sessions led by Ivan Lawler. The day will focus on marathon skills, with the sessions seeking to develop portaging, turns and wash hanging skills, amongst others! 
For more information about the JDS, including entry criteria and to sign up please click HERE. As a reminder, the cost is £10. Sign up closes on Friday 24th November at 17:00. Late entries won't be accepted.  Please also check the criteria for athletes attending and if in doubt, contact Charlie Barwis and Holly Mobbs using the emails on the website.
Please note that because of a technical issue with our membership platform, after completing sign up using the link above, you will be contacted directly via email to provide some further information which we require ahead of the event and cannot currently collect. We would appreciate it if you could complete this ASAP and ahead of the closing deadline of Friday 24th November.
If you have any issues with sign up, please contact daniel.thompson@britishcanoeing.org.uk.
Coaches are also encouraged to sign-up to support the day but also gain some CPD by working with other coaches as well as our coach developer, Scott Hynds. There will be an additional online coaches briefing in advance of the day on Tuesday 28th November at 19:30.