GB-ONE Junior Conference October 2023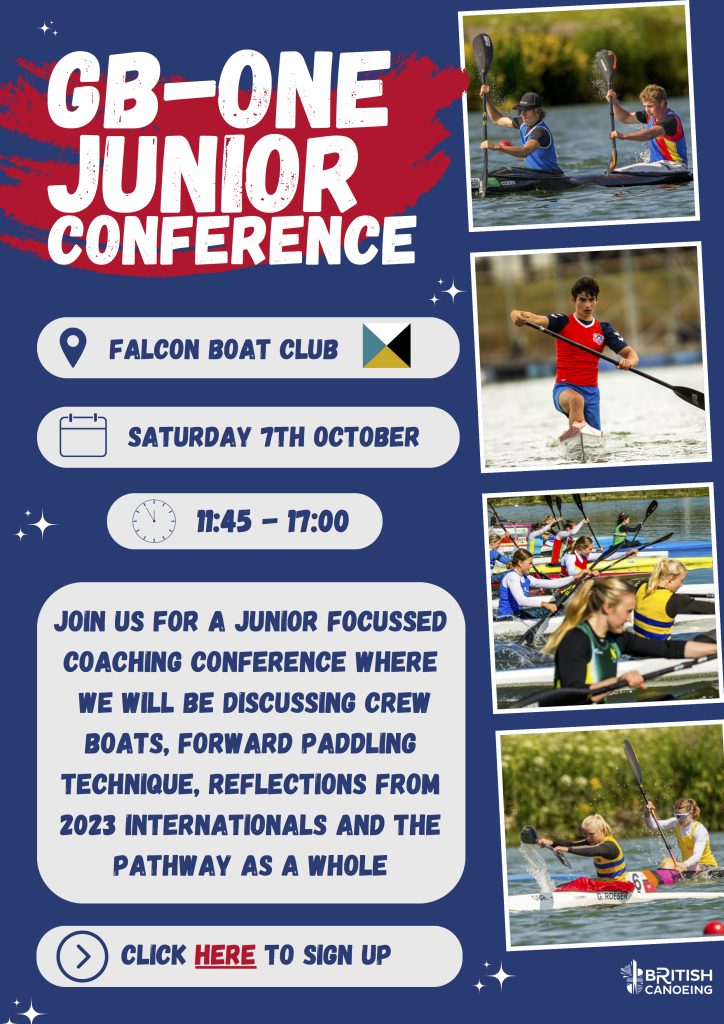 Following on from British Canoeing's inaugural GB-ONE conference in March this year, they are going to be delivering a GB-ONE conference centred around junior development. Our Marathon Coach Development Lead, Scott Hynds, has been working with British Canoeing to design this event and it is also being supported by our Junior Development Leads, Holly Mobbs and Rachel Lovell.
The conference will take place on Saturday 7th October at Falcon Boat Club (Meadow Ln, Oxford OX4 4BJ). The day will start at 11:45 and culminate around 17:00.
To sign up, please click HERE. Deadline for sign up is Monday 25th September.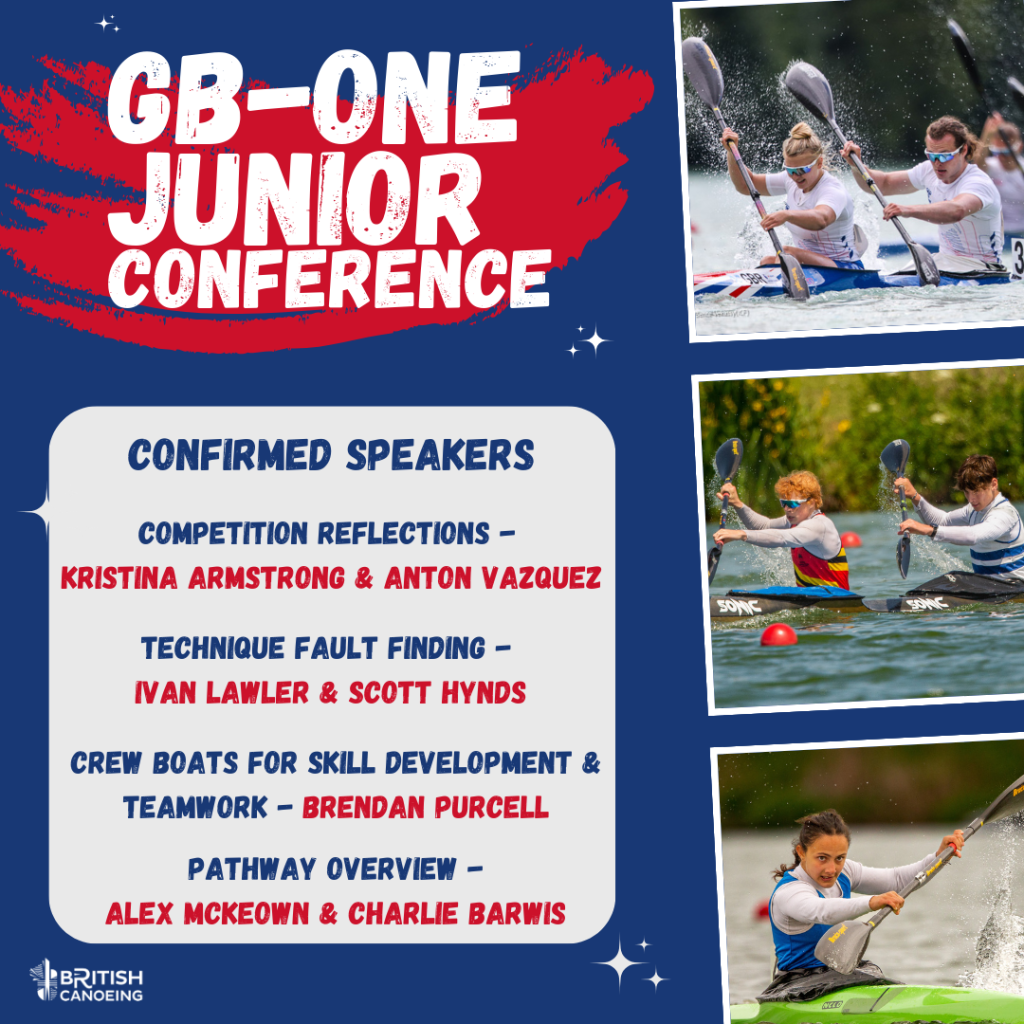 The event will be free of charge and will include lunch. Coaches in attendance will also receive 10 CPD points.
This is a great opportunity to get the community together and work towards common goals, particularly around our junior athletes.