JDS Skills Day 4 – Sign up open now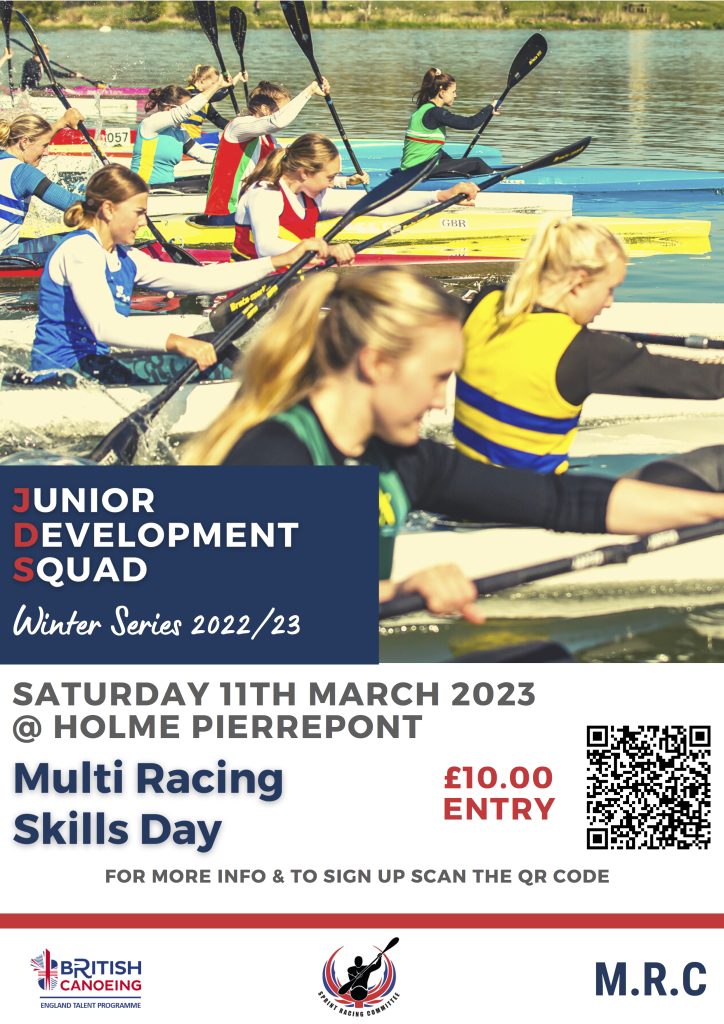 The Marathon Racing Committee are delighted to open sign up for the final JDS Skills Day of the 2022/23 season. Joint organised and run by the MRC, Sprint Racing Committee and British Canoeing Talent Department, JDS is aimed at junior paddlers (U18) who are looking to develop their flatwater racing skills. The training days will offer paddlers the opportunity to learn new skills, meet new people and paddle in new waters. 
The fourth JDS skills day of the 2022/23 season will be a multi racing skills day at Holme Pierrepont in Nottingham. Paddlers will be split into smaller groups and work around 4 activity/session stations throughout the day. Each activity station will be led and delivered by a specialist coach. The stations will consist of the following:
Station 1 – Race day warm up routines (land based)
Station 2 – Starts from a bucket (K1/C1)
Station 3 – Three buoy turns (K1/C1)
Station 4 – Plan, Do, Review (K4/C4)
There will also be a lunchtime sport psychology talk focusing on motivations and finding your strengths. This will be based off the JDS booklet.
For more details on the day and how to sign up, please visit our website here.
We are also excited to offer more specific coach development workshops throughout the day led by Scott Hynds. For more information and how to sign up, please visit our coaching website page here.