Division 1 K2 at Hasler Races 2023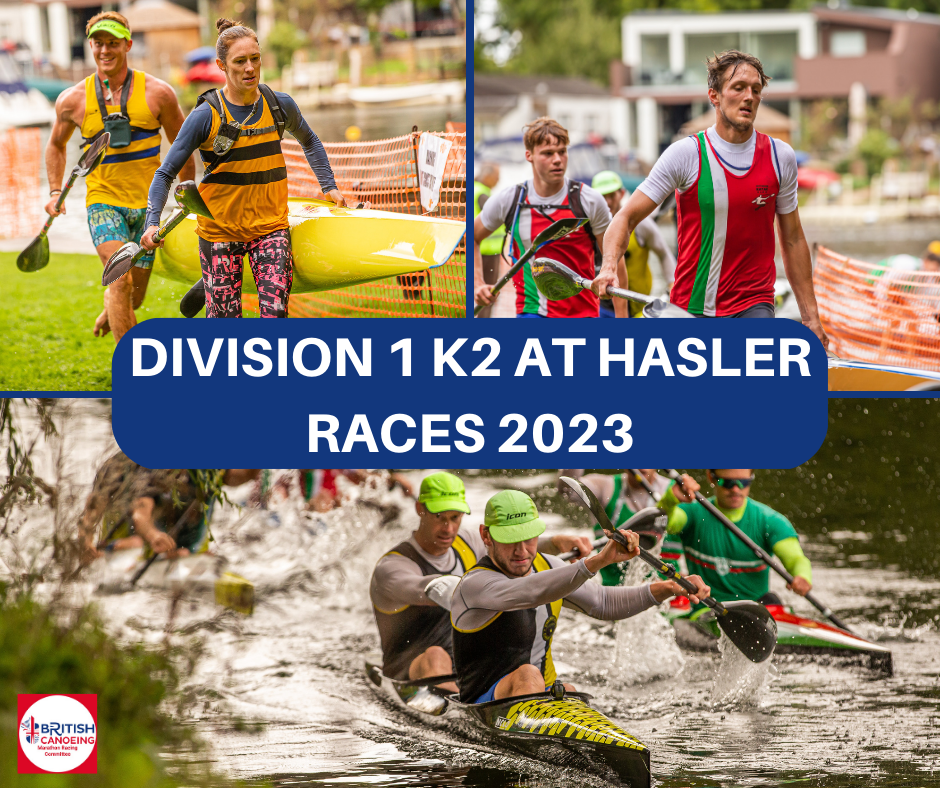 Based on athlete feedback, the Marathon Racing Committee are excited to announce the addition of a Division 1 K2 to a select few Hasler Races. In recent years, there has been no provision for Division 1 standard K2's to race on a regular basis due to lack of engagement from paddlers historically. This addition will allow Division 1 ranked paddlers, as well as Division 2 ranked paddlers, to race K2's outside of assessment and selection. This could be with a potential selection-worthy boat, supporting younger juniors to race up or to race mixed boats.
The following races have agreed to host a Division 1 K2 race during the 2023 season:
Nottingham Hasler – Sunday 30th April
Worcester Hasler – Sunday 14th May
Norwich Hasler – Sunday 21st May
Reading Circuit Hasler – Sunday 28th May
Falcon Hasler – Sunday 25th June
Richmond Hasler – Sunday 18th June
These events have been selected due to timing's in the racing calendar, location in reference to current Division 1 paddlers and course specifics that will allow for good racing.
The MRC would strongly encourage Division 1 and Division 2 paddlers to engage with this provision.
For more details on how Division 1 K2 will work at the above Hasler's, visit our race organisers information document below.