National Schools Canoe Championships 2022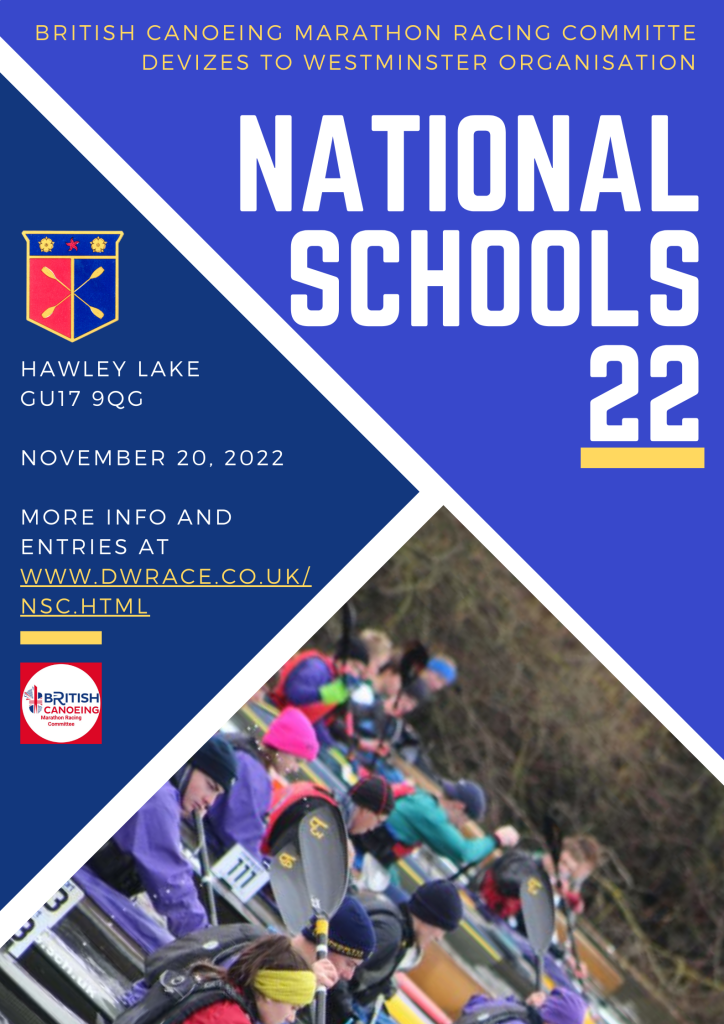 The Marathon Racing Committee and Devizes to Westminster Canoe Race Organisation are proud to present details for the National Schools Canoe Championship 2022. Taking place at Hawley Lake on Sunday 20th November, this will be the first addition of the event with the Marathon Racing Committee's support after many years of hard-work and success on the part of the DW organisation and Marsport Canoes.
All details and information on the revised qualification criteria can be found here. Entries must be submitted by Monday 14th November.
Any queries or questions can be directed through Holly Mobbs, the MRC Junior Development lead, or Gareth Scragg, the Junior Teams Liaison for Devizes to Westminster International Canoe Race.