European Championships 2023 – How to follow along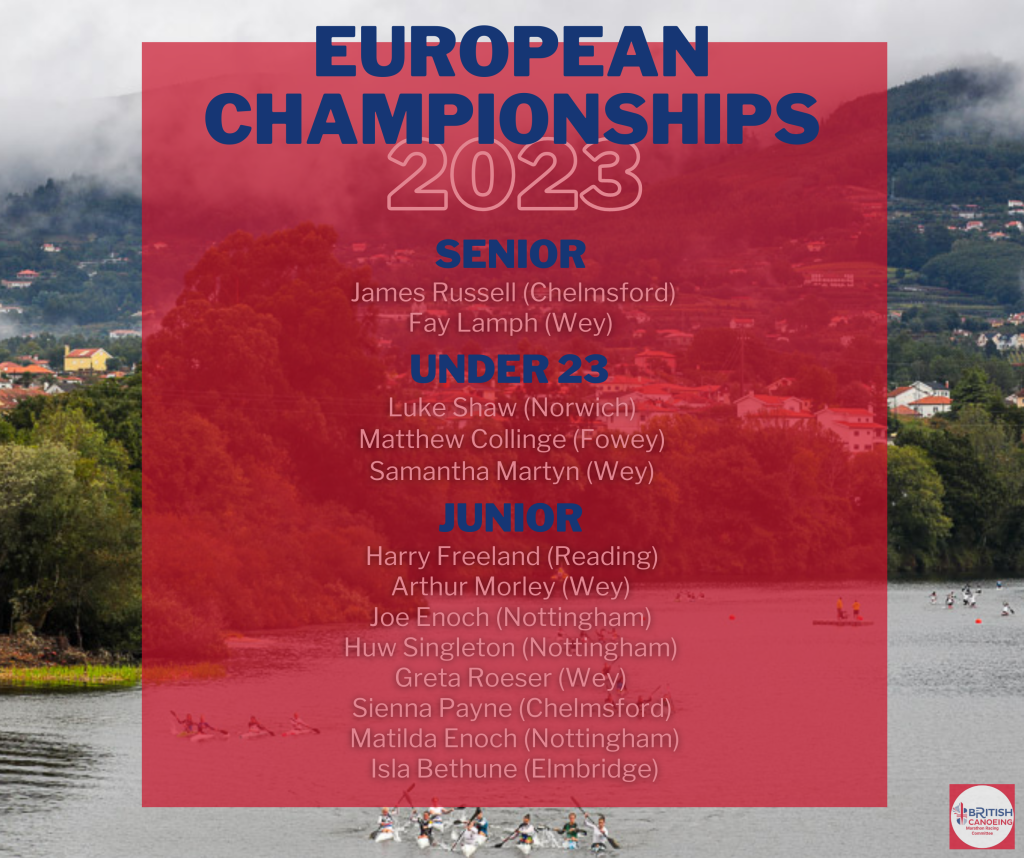 The 2023 European Championships team have successfully arrived in Croatia to compete this week. Racing will take place over four days starting on Thursday 13th July and finishing on Sunday 16th July.
Start lists and live results for all events can be found here. Any live updates from our British team will be shared via our social media platforms.
All racing will be live streamed via the Canoe Europe Youtube Channel.
Thursday 13th July Schedule
09:35 BST
K1 Junior Men Short Course Heat 1
Harry Freeland (Reading)
10:00 BST
K1 Junior Men Short Course Heat 2
Arthur Morley (Wey)
10:25 BST
K1 Senior Men Short Course Heat 1
Matthew Collinge (Fowey)
10:50 BST
K1 Senior Men Short Course Heat 2
James Russell (Chelmsford)
11:15 BST
K1 Junior Women Short Course Final
Greta Roeser (Wey)
Sienna Payne (Chelmsford)
14:30 BST
K1 Junior Men Short Course Final
16:00 BST
K1 Senior Women Short Course Final
Fay Lamph (Wey)
16:30 BST
K1 Senior Men Short Course Final
Friday 14th July Schedule
07:50 BST
K1 Junior Women
Greta Roeser (Wey)
Sienna Payne (Chelmsford)
14:15 BST
K1 Under 23 Women
Samantha Martyn (Wey)
16:25 BST
K1 Under 23 Men
Luke Shaw (Norwich)
Matthew Collinge (Fowey)
Saturday 15th July Schedule
07:15 BST
K1 Junior Men
Harry Freeland (Reading)
Arthur Morley (Wey)
09:35 BST
K2 Junior Women
Greta Roeser (Wey) & Sienna Payne (Chelmsford)
Matilda Enoch (Nottingham) & Isla Bethune (Elmbridge)
13:45 BST
K1 Senior Women
Fay Lamph (Wey)
16:15 BST
K1 Senior Men
James Russell (Chelmsford)
Sunday 16th July Schedule
| | | |
| --- | --- | --- |
| 07:45 BST | K2 Junior Men | Joe Enoch (Nottingham) & Huw Singleton (Nottingham) |