Selection for German Nationals and World Cup – Update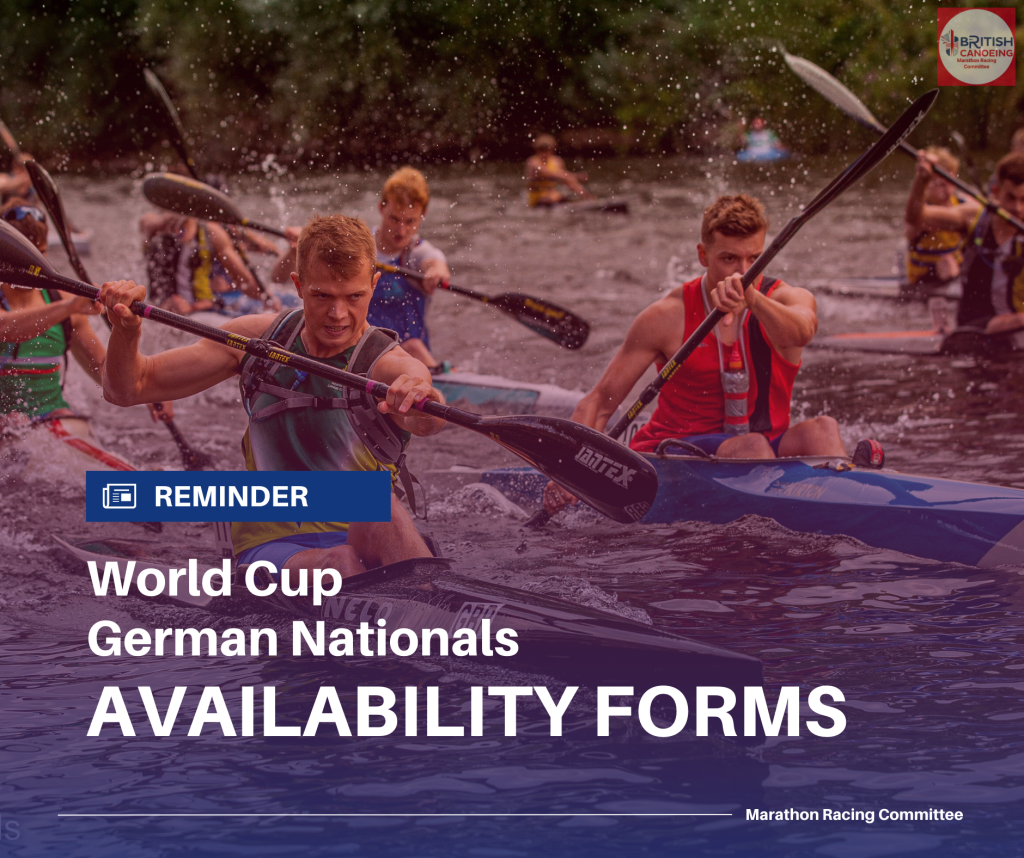 This is a reminder that the first assessment race of the season is this Saturday (22nd April) at Elmbridge Canoe Club. Race details can be found here: Assessment Race Elmbridge 22nd April
Entries close on 19 Apr 2023 at 5 p.m. There will be no entries on the day.
This assessment will be used for continuous assessment for the 2023 major championships and for the selection of the following events:
German Nationals, Rheine – 19 – 21st May
World Cup, Bulgaria – 3-4th June
To be considered for selection for either of these events you must enter the assessment race AND complete the appropriate availability form by midnight on the 19th April (deadline extended by 24hrs).
Please familiarise yourself with the Selection Policy: Selection Policy 2023. If you have any further questions about the assessment or selection process, please contact the Chair of the Selection Committee, Nanette North.