German Nationals 2023 Report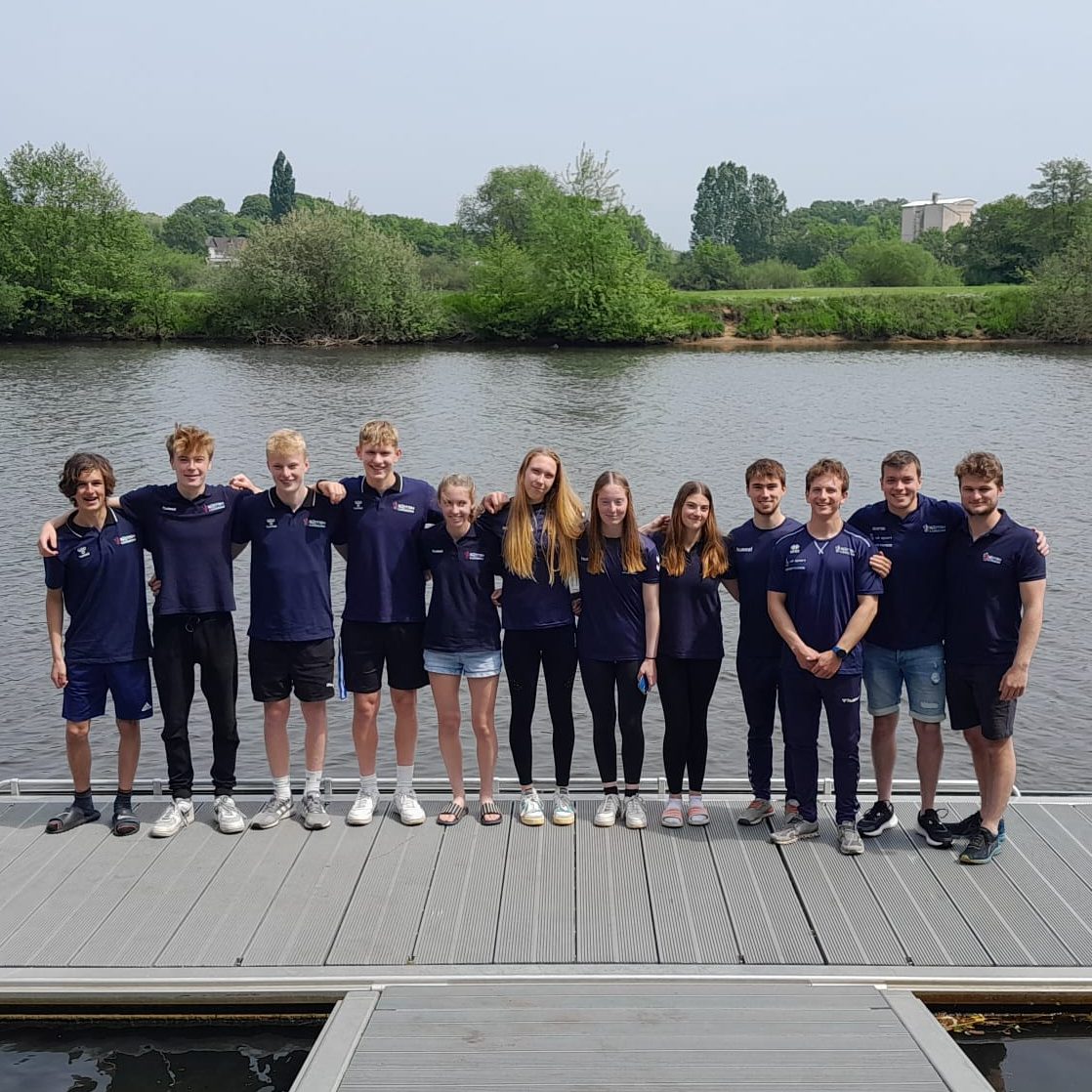 The annual development trip to German National Marathon Championships fielded a twelve-strong team of juniors and under 23's after successful selection from the long course assessment race in April. Consisting of seven juniors and five under 23's, the team traveled to Rheine to take part in three days of racing two weeks ago.
After a long travel day, the team took on the short course distance on Friday evening as a warm-up to the long course events on Saturday and Sunday. Short Course marathon racing consists of a 3.2km course over small laps. In the junior boys category, the British team produced a dominant 1st, 3rd, 4th and 5th finish order with Arthur Morley (Wey Kayak Club) taking the overall win. Flynn Holt (Royal Canoe Club) finished in the bronze medal position, Lukas Schleiter-Nielsen (Falcon Canoe Club) in 4th position and Alex Worgan (Royal Canoe Club) in 5th.
In the junior girls race, Chloe Ritchie (Wey Kayak Club) had a lightning start with Nerys Hall (Wey Kayak Club) and Beth Hall (Southampton Canoe Club) benefiting from her wash. A tough fight at the front of the race resulted in Nerys taking the silver medal with Beth Perry and Chloe Ritchie not far behind in 4th and 5th position respectively. Elise Montagna (Royal Canoe Club) had a consistent race in the senior women's category to finish in 4th position.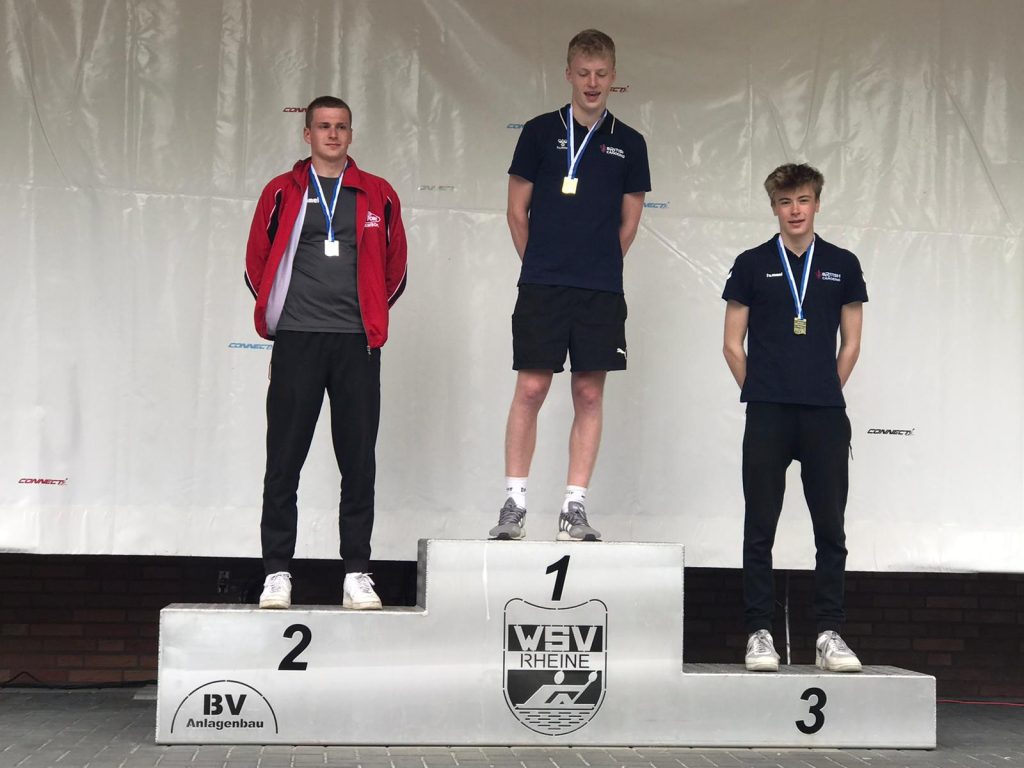 In the senior men's race, a fast pace off the start line broke the race up quickly. Matthew Collinge (Fowey River Canoe Club) made the break into the front group and was able to battle it out to achieve the silver medal. Tim Dowden (Norwich Canoe Club) finished 7th, James How (Norwich Canoe Club) in 8th and Tim Gannicott-Porter (Chelmsford Canoe Club) came in 9th.
Saturday saw the turn of the long course K1 races and the results of the previous day were almost completely replicated. Racing over a 19km course, Arthur Morley took the gold medal again, with Flynn Holt replicating his short course result with another bronze medal. Lukas Schleiter-Nielsen finished in 5th and Alex Worgan secured 9th position, despite racing up an age group from under 16's. The juniors girls also competed over a 19km course. Nerys Hall secured a hard earned silver medal, despite having issues with her boat pump, and Beth Perry secured 4th. Chloe Ritchie ended up retiring after a frustrating incident involving a post in the water.
Elise Montagna competed over a 19km course and had a successful sprint finish to secure herself another fourth position. The senior men's race was another packed field with a quick start. Matthew Collinge finished the 24km course in silver position again, with Tim Dowden not far off the pace securing fourth. Tim Gannicott-Porter finished in 6th and James How in 7th.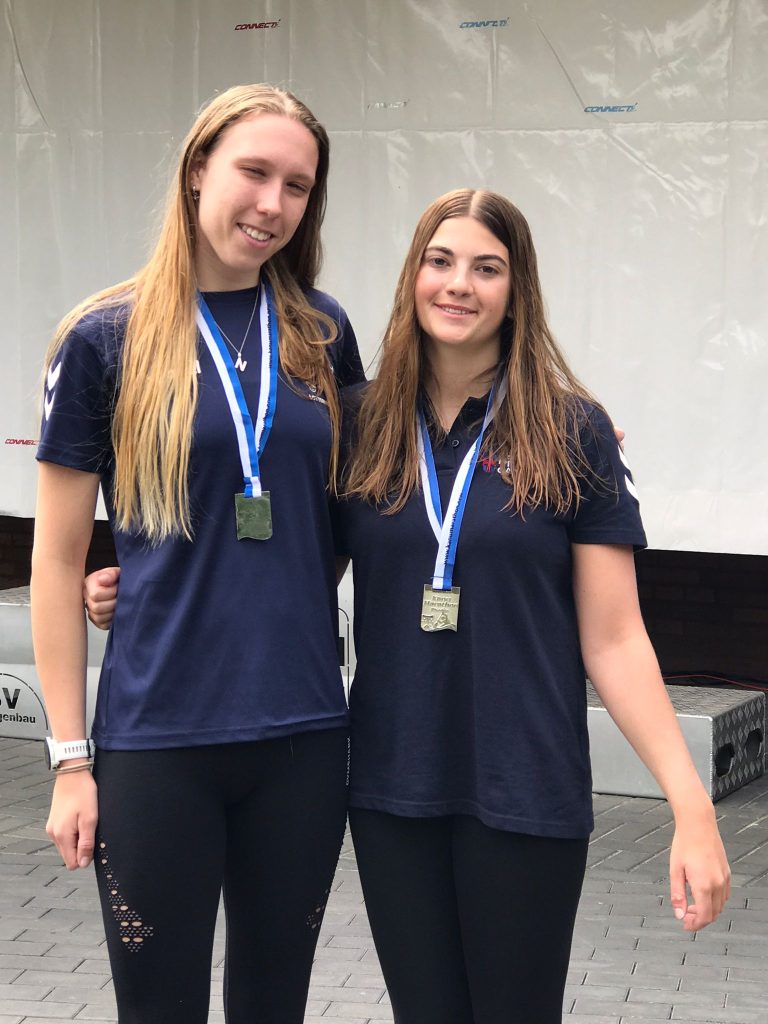 As tradition for a canoe marathon national weekend, Sunday was the turn of the crew boat with all our athletes combining into K2's. Yet more podium positions and medals were secured, despite a chaotic move of a race start that disrupted some of our paddlers' later breakfast! 
In our junior races, our strength in crew boats nationally showed, with every boat entered securing a medal. Chloe Ritchie and Beth Perry won the start and continued the form to take the silver medal behind an experienced German K2. In the junior boys race, the two K2's of Arthur and Flynn, Lukas and Alex, dominated the field and made an early break away from the rest of the boats to secure a first and second place finish order. Nerys Hall raced up to the senior race, partnering with Elise. A disappointingly small field meant that they didn't experience the race they would have enjoyed but they still managed to earn a silver medal. In the senior men's race, a fast paced front group of four challenged our two K2's through some tight portages, with Matthew and Tim securing the overall victory and a gold medal. Tim and James finished in fourth.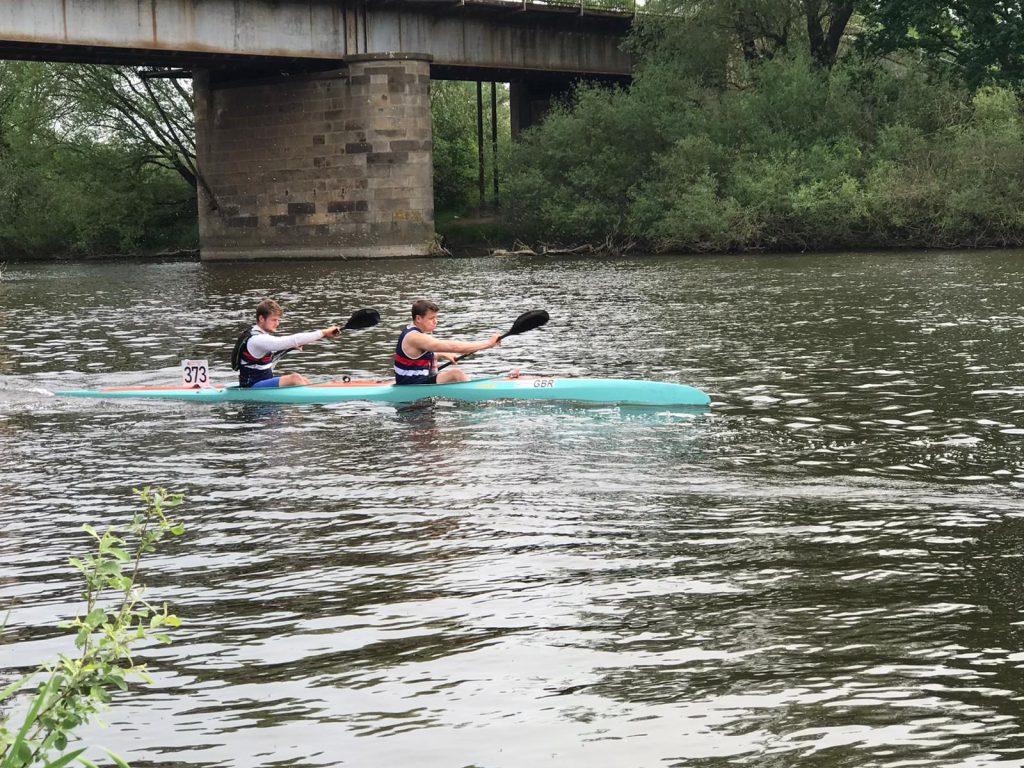 A successful weekend of racing which enabled all athletes to put their hard winter training to the test away from home. Thank you to all volunteers who made the trip possible, especially our trip staff of Nanette, Suzanne, Charlie and Graham.