French Nationals Trip 2023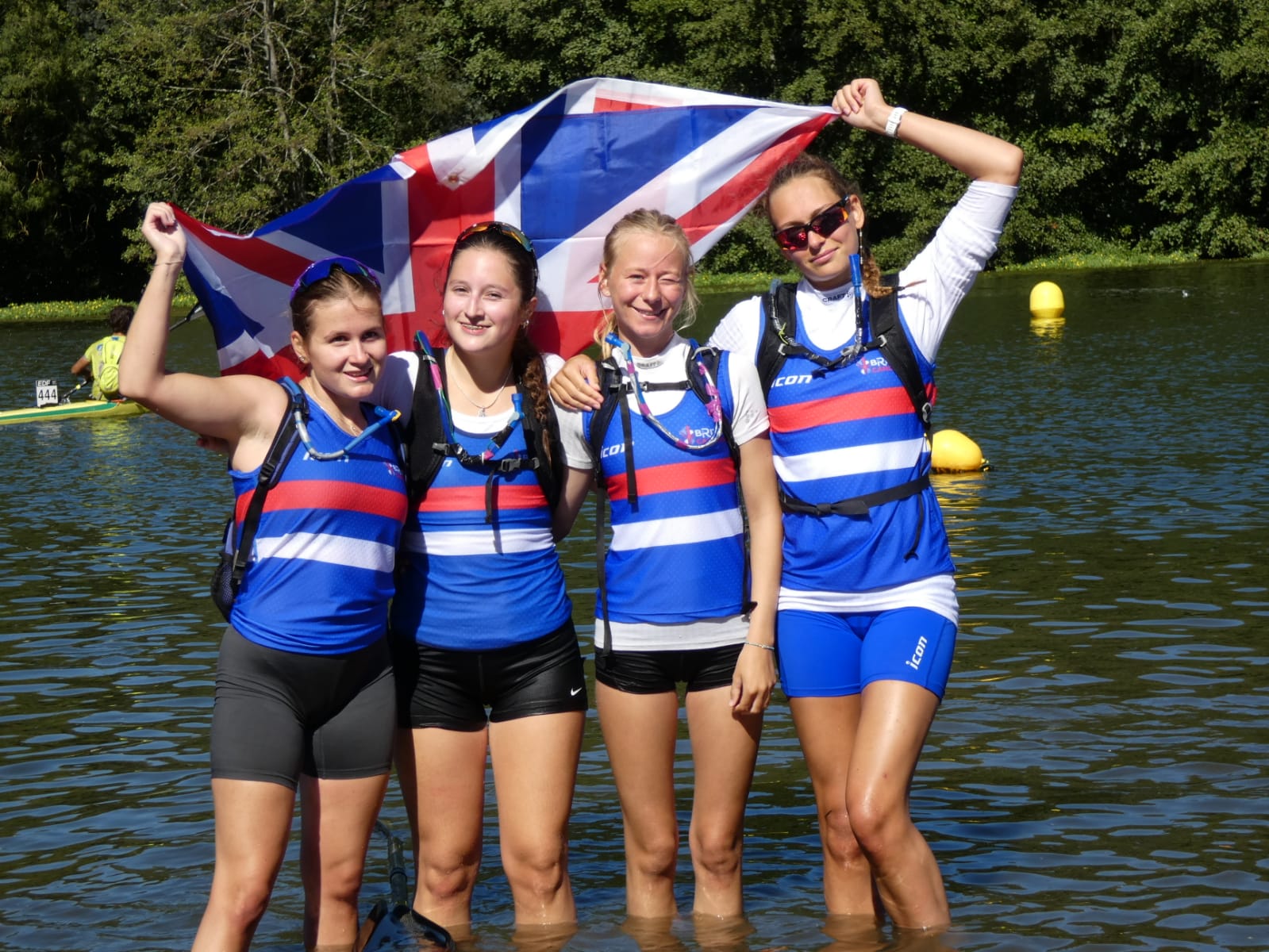 The annual junior development trip to the French National Championships took place on the 23rd – 24th September.
The team consisted of eight under 16 athletes and four under 14 athletes who all raced up an age group Under 16's raced in the under 18 category and under 14 raced in the under 16 category.
After a long 24 hours of travelling, the team arrived in Decize on Friday afternoon, giving the athletes a chance to unload, check, set-up and paddle their K1s and K2s! It was exciting to see lots of new partnerships come together and athletes supporting each other.
The course was same as European Championships a couple years ago (though much cooler than the 2019 heat wave!). It consisted of three different lap sizes which was enough to confuse even the organisers who accidentally set the junior ladies the wrong number of laps!
The timetable followed a different format to that of our own Nationals in the UK, with K2 racing taking place on Saturday and K1 racing following on Sunday.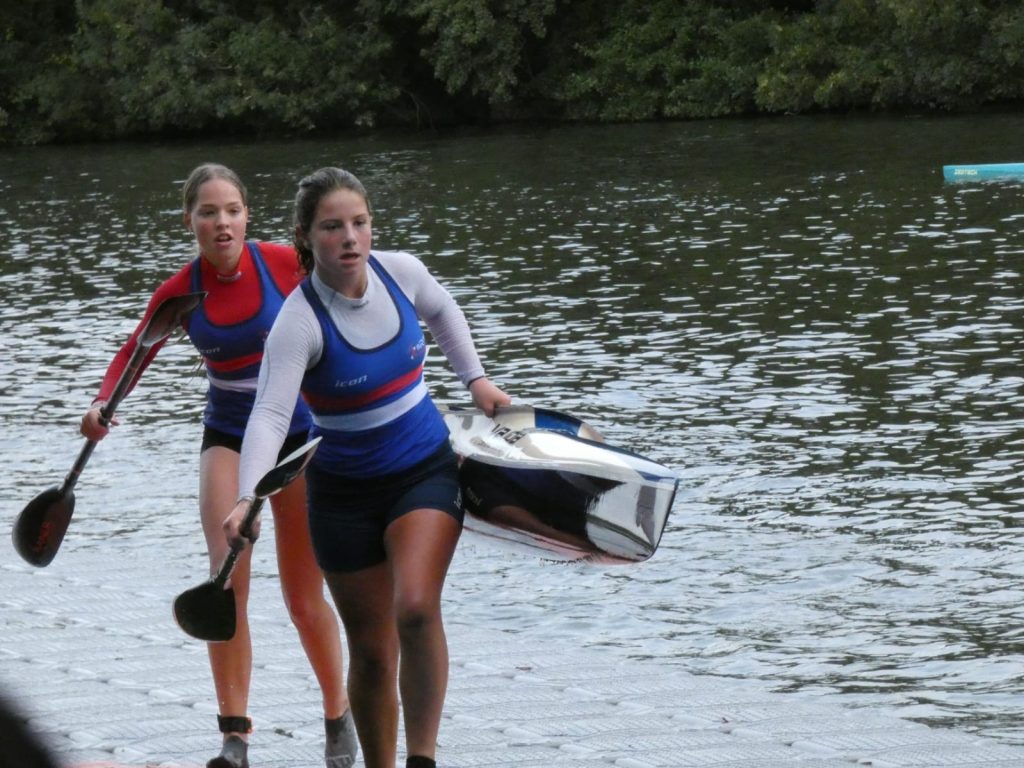 Racing kicked off on Saturday morning with Marcell Nagy (Reading Canoe Club) and Freddie Heard's (Exeter Canoe Club) K2 taking an impressive 5th place, just a couple minutes down from the winners. Hannah Nagy (Reading Canoe Club) and Imogen Field (Elmbridge Canoe Club) finished in a respectable 8th place, having completed an additional 3.5km lap due to the incorrect communication regarding how many laps the course was! Had the organisers communicated the correct course, the girls K2 would have won the race!
Saturday afternoon saw more hard-fought battles and tough racing. Tyler Kinder (Reading Canoe Club) and Tom Hatton (Royal Canoe Club) had an excellent race keeping out of trouble and fighting hard to finish in a superb 4th place. Unfortunately, it was not to be for Isaac Aveson and Alex Worgan (both Royal Canoe Club) who had an unfortunate swim at the top of the course. They went on to put in an impressive chase, working their way back up the field at an amazing pace.
The girls K2 of Kamila Sklenarova (Norwich Canoe Club) and Frankie Scrivener (Falcon Canoe Club) had a flying start, managing to break away from the lead French girls and spending much of the race in the front. However, another course mishap led them to do an extra 3.5km lap, costing them a couple positions. Teammates Charlotte Fulford-Perez (Reading Canoe Club) and Emily Bowles-Trow (Addlestone Canoe Club) put in an commendable couple of laps but were unfortunately forced to retire.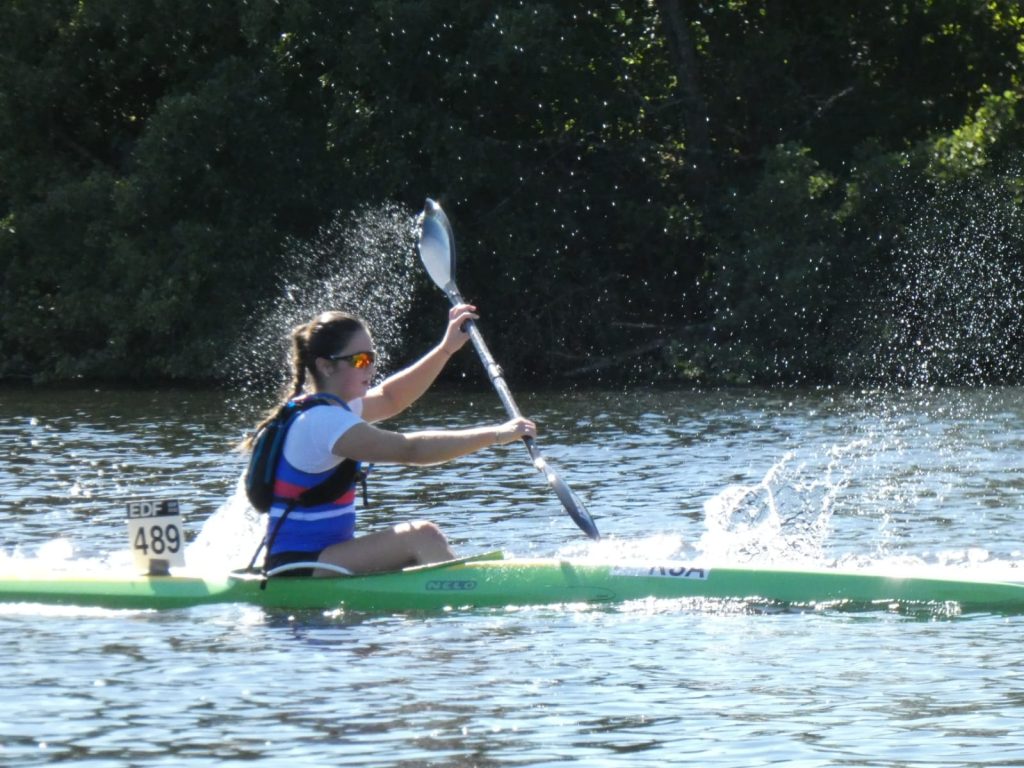 Sunday morning marked the start of the K1 racing, kicking off with the junior boys at 9am. The early start bought cold, mist and reduced visibility, making for an atmospheric morning but challenging racing conditions! Marcell had a fantastic paddle, paddling his way into 13th place. It was a good day for the Nagy family, with Marcel's sister Hanna executing a brilliant race, earning a 10th place finish. Unfortunately, Freddie and Imogen's races ended with both athletes having to abandon the race.
The older athletes had a later start, by which point the sun had started to shine! Alex, Tom and Tyler had strong races, Tyler suffering from a slightly slower start, but working hard to recover his place. The trio finished in 5th, 6th and 8th places respectively. Isaac finished a little further back, nonetheless, securing a respectable finish in the top half of the race.
Keen not to repeat the mistake of the day before, Kamila and Frankie took an early lead and dominated the race pulling out a 2-minute lead over the fastest French girls. Charlotte and Emily raced well coming in 4th and 8th.
The team's impressive array of results was recognised by the organisers, with each athlete being given a small gift.
All in all, it was a successful weekend, allowing our young athletes to showcase their hard training and learn some important lessons that they can hopefully take forward into the 2024 racing season. The hard racing of all athletes on the trip was demonstrated by a remarkably quiet return journey!
Thank you to all the volunteers who made the trip possible, especially Julia, Colette and Elizabeth for all their help and patience over the weekend as staff.
Thank you to David Sackman for his help in constructing this report and his role as Team Leader for the trip.